EU issues guidance for QR codes on drug labels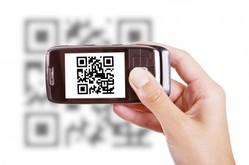 Pharma companies must let the European Medicines Agency know if they intend to use quick response (QR) codes on medicinal products, according to new guidance.
QR codes are a relatively old technology but have the explosion in smartphone sales means more and more companies are using them to interact with customers and even allow payments – Shell recently started offering QR code-based PayPal payments fuel at UK petrol stations, for example.
In the case of medicinal products, the EMA acknowledges that patients and doctors can also benefit from using QR codes to get more information about medicines, although it says it needs to ensure these are not being used for promotional purposes.
"There has been an increased demand by applicants to the centralised procedure to include QR codes in the labelling and/or package leaflet of medicinal products," says the new guidance, which lays out various factors that drugmakers should consider when deciding on the use of codes.
Companies need to consider the platform hosting the QR code content, the information provided to patients and the location of the QR code on the label or leaflet, it notes.
Coding considerations also lie at the heart of the EU Falsified Medicines Directive, and specifically the much-anticipated delegated act on safety features that is due for publication in the coming weeks.
The EMA notes that the delegated act may have an impact on its guidance and "in case of discrepancy between these recommendations and future legislation, the legislation prevails."